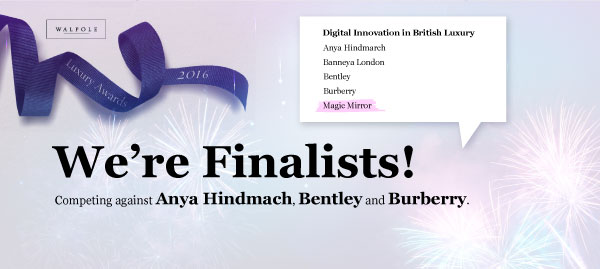 Magic Mirror is Nominated in the 
15th Annual Walpole British Luxury Award!
We are delighted to announce that Magic MIrror has been shortlisted or the Digital Innovation in British Luxury category at the Walpole British Luxury Awards 2016 which will take place on 14th November, Monday at the Dorchester, London.
Established in 2001, the Walpole British Awards celebrates and rewards brands and individuals for their significant achievements in the craftsmanship, innovation and design in the luxury sector both in Britain and abroad, across ten categories in the past years (Sept 2015 – Sept 2016).
The esteemed voting panel was chaired by Michael Ward, Chairman of Walpole and Managing Director of Harrods, included Michelle Emmerson, Walpole CEO; Lucia van der Post, luxury commentator; Conrad Bird, Director, GREAT Britain Campaign; Peter Ting, Curator, Ceramic Designer and Crafts; Council Trustee; Gillian de Bono, Editor of FT How to Spent It; Marcus Wareing, Chef Patron, Marcus; and Richard Carter, Director of Global Communications, Rolls-Royce Motor Cars.
---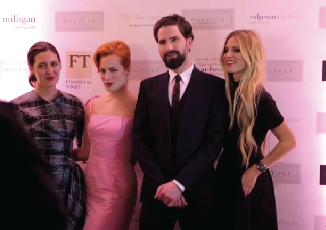 The last year's winner included Victoria Beckham (British Luxury Brand of the Year), Goodwood (Best British Luxury Experience), Valentino (Best International Luxury Brand), etc. and over 300 key figures from the world of luxury have gathered on the night to witness the celebratory moment.

Please follow and like us: