Introducing the Wall Mount Bracket
Magic Mirror is introducing a new accessory: the Wall Mount Bracket. This new complimentary product will be able to securely fasten the mirror the a location on the wall. The Wall Mount Bracket is suitable for many different environment such as shopping mall, large venue, retail stores, and more.
---
Specifications of the Wall Mount Bracket
When the wall mount is installed on the Magic Mirror, the Magic Mirror is only 12 cm thick. The Wall Mount Bracket will provide sufficient gap between the Magic Mirror and the wall for ventilation, and for ease of access to the back door.
---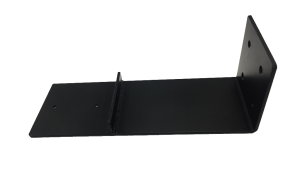 Minimise Tipping Hazard
The Wall Mount bracket securely fastens the mirror into the wall to ensure that the mirror is securely positioned. This eliminates chances of the mirror tipping over.
Moving the Mirror with Ease
An optional option to move the Magic Mirror that has been mounted to a wall is to attach a set of wheels at the base.This allow relocation of the Magic Mirror with no efforts.
Please follow and like us: