Improved Privacy Function:
Opt In and Out of Data Collection
The newly updated privacy function of the Magic Mirror control panel will ensure compliance with all levels of consumer data protection legislation, inclusive of GDPR, throughout the world. Users will have an option to delete all consumer details to ensure the privacy of their consumers.
How does it work?
All data captured by Magic Mirror consists of consumer details, taken and shared photos, usage history, and the email addresses of the users, these data are uploaded to the control panel of the user then promptly deleted once the media is sent to the users' email.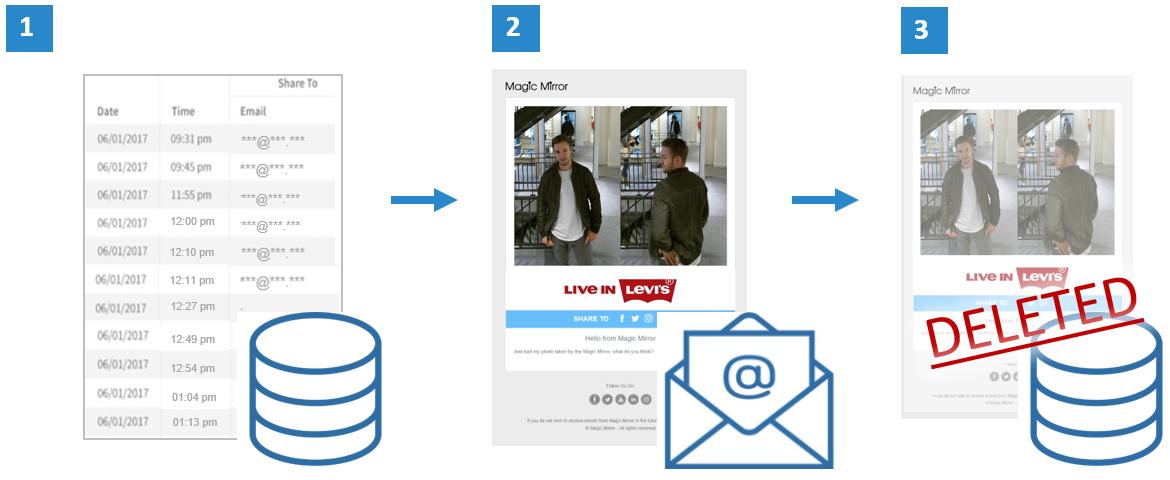 1. When users take a photo and send it to themselves, the photo will be uploaded to the Magic Mirror Control Panel along with their hashed email address.
2. The user will receive their photo in their inputted email address.
3. Once the photo has been sent, the photo is immediately deleted from the Magic Mirror Control Panel.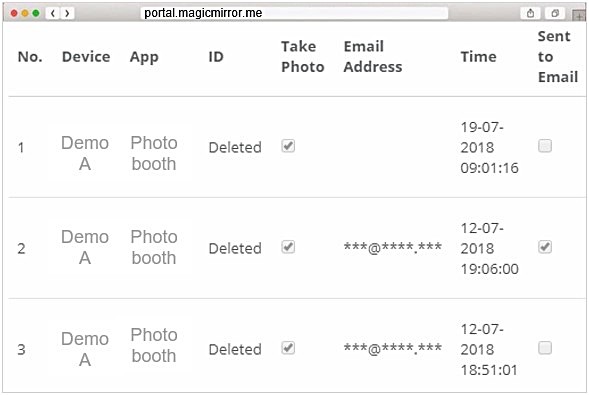 How will I be affected?
✓ Access to usage reports on how often the Magic Mirror was engaged by users
✓ Access to viewing analytics on how many passers-by were attracted to the Magic Mirror
✗ Unable retrieve users email for further engagement campaigns
✗ Unable to harvest users data
Please follow and like us: