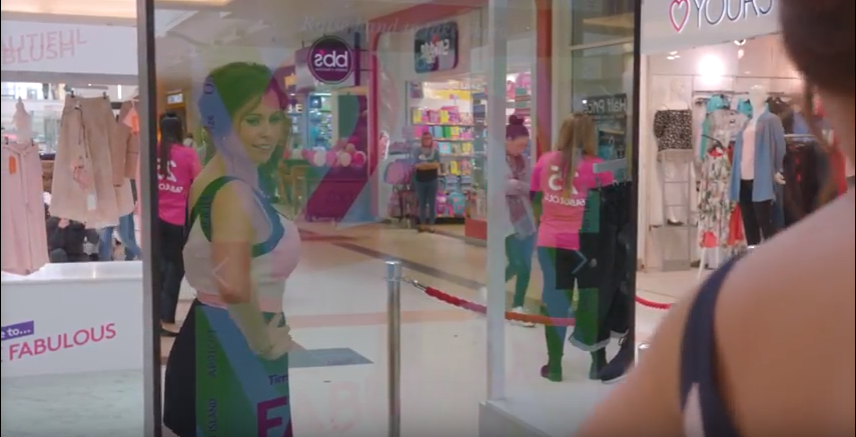 90's Style Virtual Dressing in
County Mall, UK
County Mall celebrated their 25th Anniversary last April, where they had a series of 90's themed performances along with 90's spring/summer fashion campaign. Over the weekend, 435 photos were shared, reaching out to over 57,546 audiences through social media.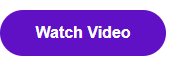 ---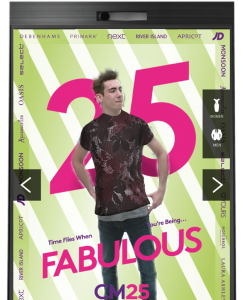 Virtual Dressing Kiosk – Next, Oasis, SuperDry
In conjunction with the Spring/Summer Fashion Campaign, customers virtually try-on the latest fashion trend on the Magic Mirror. Customers tried on branded outfits including Next, Oasis, SuperDry and River Island and took photos to share with their friends.

---
County Mall Centre Manager's Feedback
Centre Manager, Mark Haynes commented: "We're THRILLED with the turnout to our 25-year anniversary celebration. A high percentage of stores joined in with the festivities, by dressing in 90's style fashion, offering bespoke discounts, free giveaways, in-store celebrations and competitions, there was a real feeling of community spirit in the mall.We're excited to see what the next 25 years will bring!"
Please follow and like us: