This or That – Outfit Comparison Mirror
This or That? This dress or That dress? This sunglasses or That sunglasses? How often do you face this dilemma and hope to get a second opinion? To assist customers in making such choices, Magic Mirror allows shoppers to take side-by-side photos of different looks and compare them in different angle.
---
How It Works & Main Uses 
With the options of taking photos or 360° video, shoppers can take full body selfies as a reassurance, photos of different outfit will be placed side-by-side for easy comparison.
Once they enter a dilemma between two items, the photo could be used to get second opinion from friends or even sales staff to recommend on the choices. This function is not limited to Fashion garments, it is suitable for all products that require shoppers to put it on and look into the mirror, and is the go-to function for many global retailers as seen below.

---
Case Studies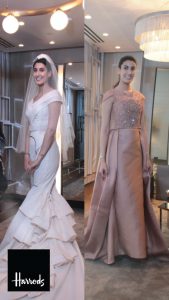 #1 Harrods London – VIP Fitting Room
Providing a one-to-one personalised service, Magic Mirror is used for VIP to compare their outfits within the fitting room. Based on the photos, sales staff will recommend suitable outfits to purchase and more to try on.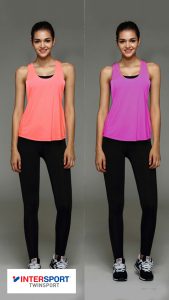 #2 Intersport Netherlands – Active Sportswear 
With 5,800 stores across Europe, Intersport specialises in professional sportswear. Allowing shoppers to compare the selection of sportswear with full-body look  just gives a more personal touch to the shoppers.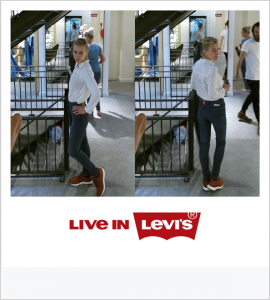 #3 Levi Strauss France – Butt Check Mirror                                           
Instead of comparing different outfits in a photo, Levi's gets shoppers to take photos of their back view, focusing on the denim cutting and rear shaping result.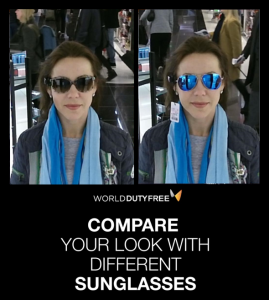 #4 World Duty Free – Sunglasses Comparison
Placed at the busy walkway in London Gatwick Airport, it attracts passerby to stop and take multiple photos with different sunglasses.
Please follow and like us: