Wear and Compare Functions
Wear and compare is designed for fitting room.
It is a great selling where the sales staff has the opportunity to discuss different looks with shoppers, positively influences shoppers' buying decisions.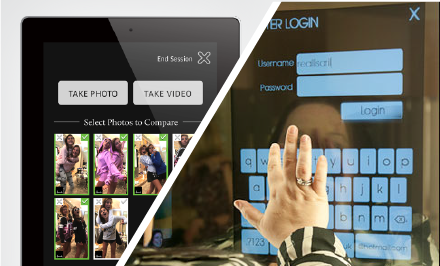 Operation Mode
A. Tablet:
Designed to be operated by sales staff where it can help the shoppers to execute functions such as take photo, choose snapshots of outfits that shoppers have tried on, swipe to toggle between snapshots, etc.
B. Built-In Touchscreen:
Designed to be used by shoppers themselves where they can select their looks from the gallery, input to share, etc.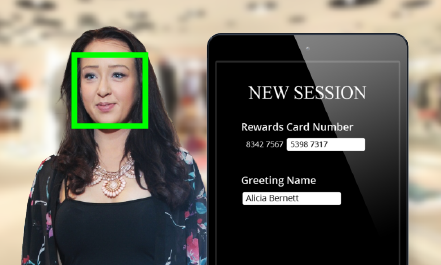 Unique Identifier
A. Facial Recognition:
Magic Mirror continuously taking snapshot of shoppers' faces at the back end and pulls the previous looks with the matching facial data.
B. Shopper Data:
Each session shoppers will input data such as membership ID, name or phone number as the unique identifier for their looks. All looks with the matching data will be compiled and displayed on the mirror for them to compare side-by-side.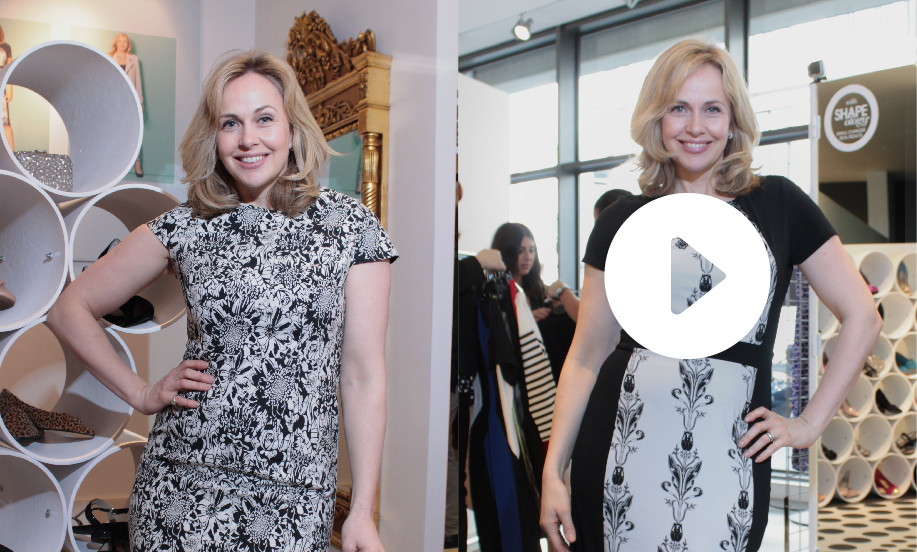 Save Your Looks
A. Still Snapshot:
Saving shoppers' looks by taking a full body snapshot with different outfits where shoppers can later pick to compare side-by-side.
B. 360° Video:
Magic Mirror records 5 seconds video, during which shoppers can spin around to take video with 360° view and see every angle of their looks from the video playback.