Stunning Design.Digital Signage with Elegance and Functionalities
Inspired by the minimal and sleek design of the iPhone, Magic Mirror ™ is designed to better blend into any store or interior decor. Depending on the store interior, it could be a free standing mirror cabinet supported by a solid metal base plate or to be flush mounted to be part of the store furnishing, making it looks like a normal mirror in the store.
Watch Video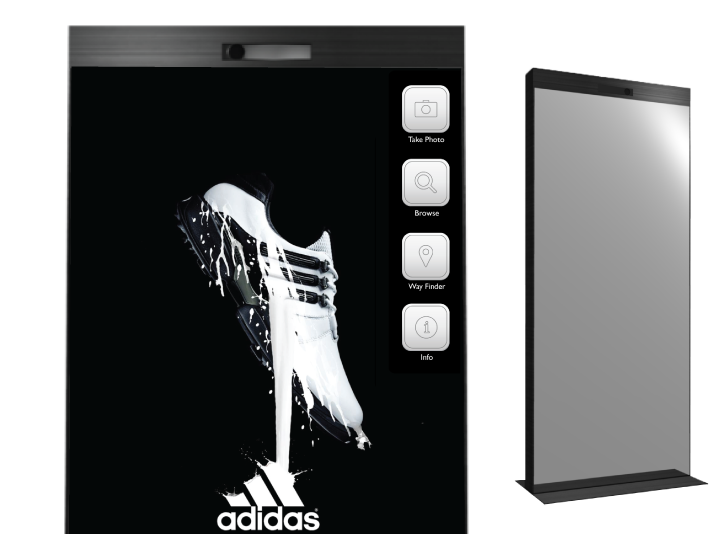 How It Works
This video showcases the key features of Magic Mirror. It presents how the digital signage interacts with visitors intelligently.
Demographic Analytics
Collecting visitor's information for management team to make data-centric decisions toward product placement or store advertisement scheduling.
Full Touchscreen Capacity.Interact with Light Touches of a Finger
Featuring a high speed of response at 3 - 8m sec through a 3mm tempered glass, Magic Mirror is able to provide a responsive and interactive experience, with no delay. The 55" capacitance touch panel allows users to navigate through the apps and also input details to email or post photos to social media.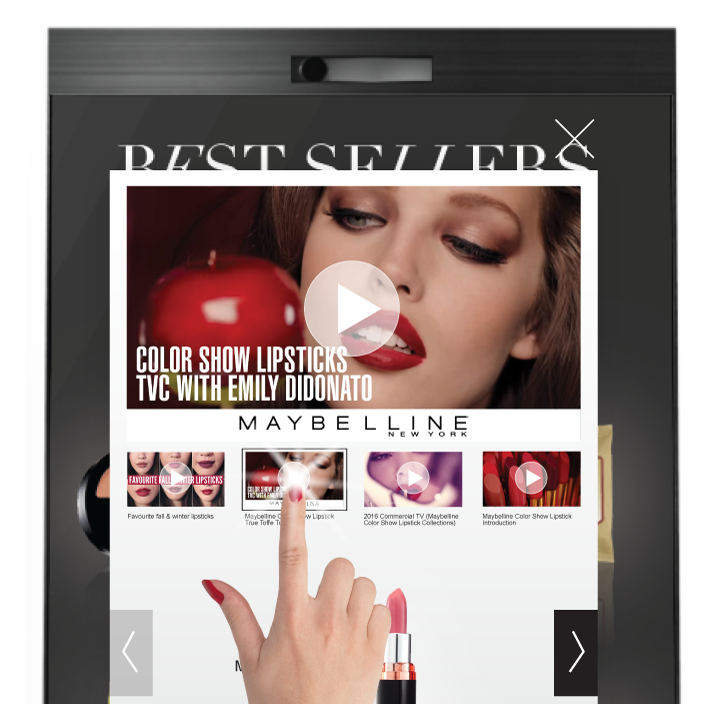 Kinect Body Sensor
Ability to 'read' the user's body motion, mainly body and hand gestures to perform specific functions such as take photo, navigate through the product catalogue, play games, etc. Intelligently identify the object of interest and provides values such as face points, body skeleton, extracting color pixels, etc. which are required in various Magic Mirror applications.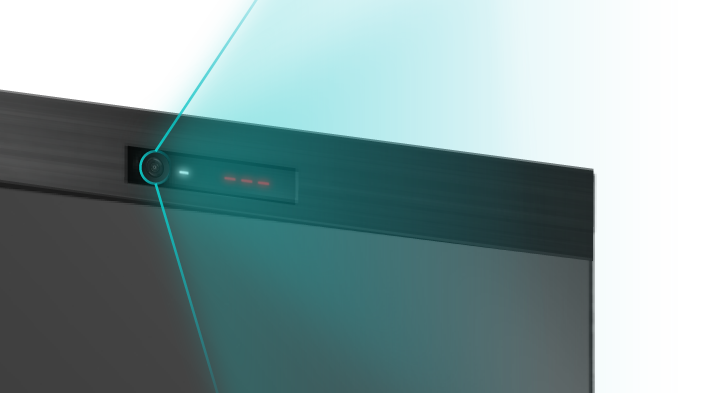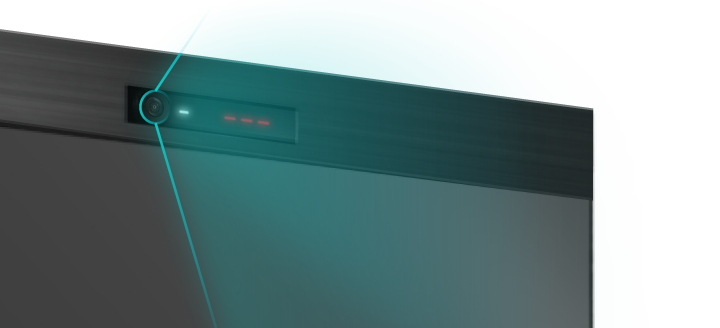 Powerful Processing Unit
Magic Mirror takes full advantage of the Intel Core i3 CPU with 3.4GHz processing power to run an array of applications at once and ensure a smooth running of all applications. It also comes with NVIDIA GeForce dedicated graphics card, accelerating system performance for rich responsive multimedia and virtual reality experience..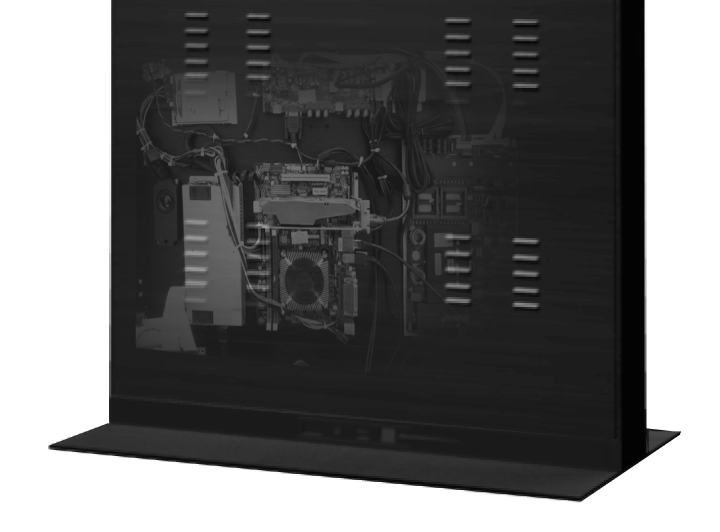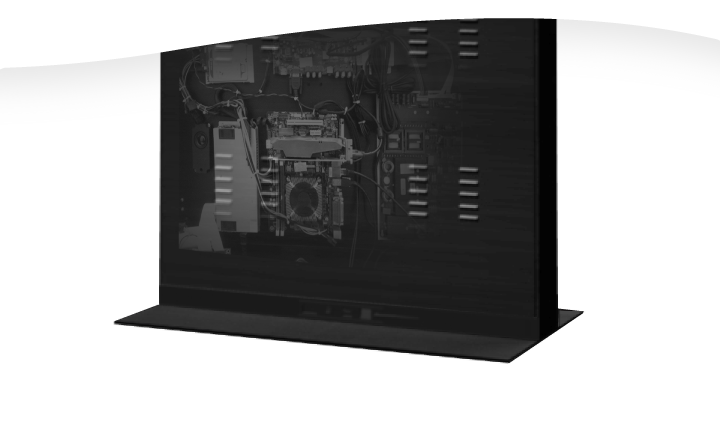 55" Widescreen Display
Slideshows, videos with audio, promotional messages and screen user interface are displayed on a high screen resolution display of 1920 x 1080. With the screen brightness of 350cd/m2 , the digital content can be projected clearly through the one way mirror and appears brighter on the screen to bring out the best of the image quality.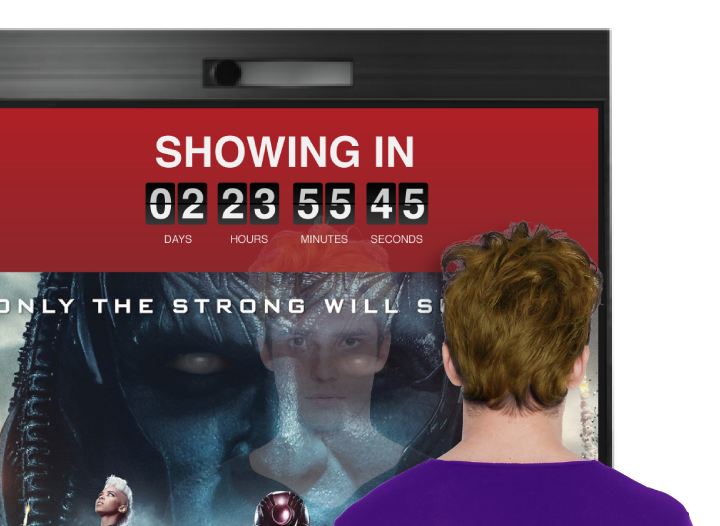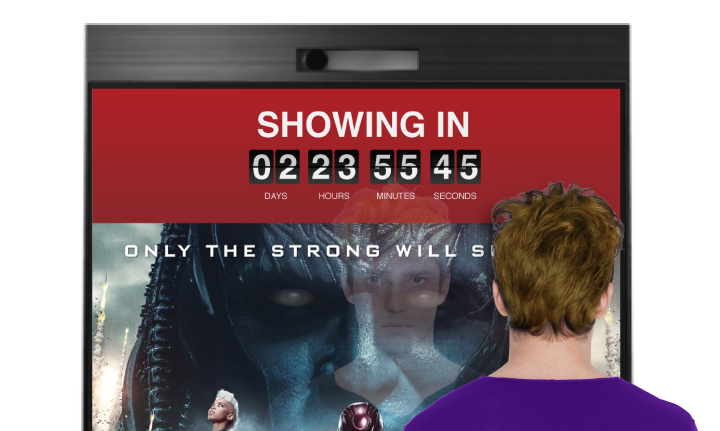 RFID Reader
Magic Mirror can be incorporated with an additional RFID reader to intelligently display the matching product details such as product name, price, stock level, etc. which has been stored in the RFID tags attached to the individual products, to facilitate shoppers' in-store shopping experience.