Magic Mirror for Wedding Boutiques
This slides pack highlights the key selling points of Magic Mirror to wedding boutiques and how can it improves the gown hunting experience, helping brides-to-be in finding the right dress to wear for their big day.
Intelligent 3D Body Scanning
Using Kinect to detect the features point of the body such as shoulders, chest, waist and legs, Magic Mirror is able to take the body measurements in a matter of seconds, ensuring each dress design to fit perfectly over the body.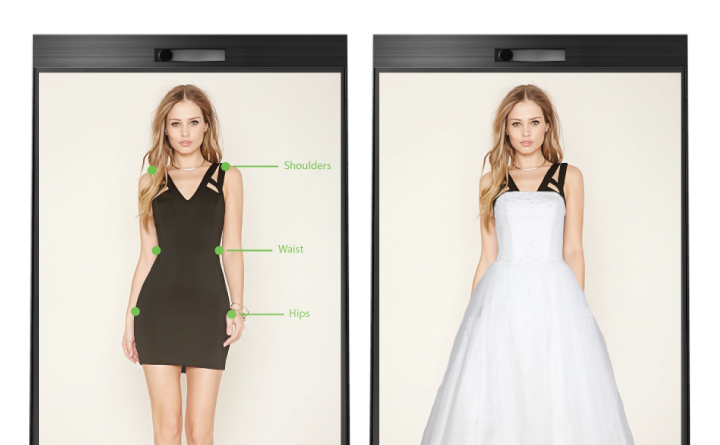 3D Virtual Gown Fitting Experience
Combining with 3D body scanning technology, 3D product models are scaled to virtually fit onto shoppers' body within the live video feed. This allows shoppers to see the virtual fitting in 360° view, even the folds of the fabrics as they twist and turn, giving them a solid idea on what styles will potentially look the best on them, without the trouble of changing in and out of different gowns.